As the parent of a gifted or twice-exceptional (2e) child, you are the one who does everything. With every meltdown, the yelling and the crying, the slamming of doors, you feel like you are losing ground with your own sanity, never finding a moment of peace.
Even with all of your experience, you find yourself losing your temper and your patience more than you would like and it leaves you feeling ashamed. You worry about their future and how they will navigate the world as they become an adult. You feel like you are failing your child and your family. You are exhausted and no one else understands what it is like with your child.
The Hope of a Parent of a Gifted Child
You long for peace and to shed the crippling worry that makes you question everything you do as a parent and most importantly, you long to find yourself again after all of this chaos.
In my counseling with gifted students' parents, I help to integrate past experiences into a more positive, self-understanding. Changing the way you tell your story, infused with self-compassion, acceptance and tenderness, can change the way you see yourself. In turn, breaking the cycle of pain will change the way you are with your child.
Together we will face the feelings of exhaustion, fear, sadness, envy, resentment, guilt, anger, loneliness and trauma of parenting a gifted or 2e child. You will experience what it is like to be understood, to talk to yourself in a more loving and kind way. I will guide you to set the boundaries you need in your home and with your child to manage the emotional intensities.
Avoid the alternative:
I am sure you have heard that old saying, "put your own oxygen mask on first." If you don't get help to work through the personal issues that challenge your parenting, you will continue to suffer, as will your relationship with your child. Your own emotions will surge at unexpected times, nagging at you when your child is not being challenged at school. You will erupt in anger when your child is misunderstood and swell with anxiety as you lie in bed at night worrying about the future.
Contact Abby:
If you are ready to stop suffering in silence and find relief and support, I am here to help. You can contact me here, to connect via email. Or, feel free to give me a call at (626) 755-4059 for a FREE 20-minute, initial phone consultation.
Let's talk before you have another yelling match or before you start to swell up with anxiety and worry.
Working with me:
I am the parent of three gifted young adults. I traveled down the 2e road in a very personal way with my girls. There were times when I felt traumatize, triggered and in pain. Even so, I knew better than to give up. Parenting challenged every part of my soul, even with my twenty plus years of experience with severely abused and neglected children and traumatized families. It is from this lens of trauma, both personal and professional, that I come to my counseling for gifted students' parents.
I have completed training from SENG (Supporting the Emotional Needs of the Gifted) and am a certified SENG Parent Support Group Facilitator. You will find my professional listing with SENG here.
Please feel free to find out more about me on my Family Trauma Therapy page. You can also explore my Credentials, Services, and Rates. 
I offer sessions in my office in Arcadia, as well as online therapy through a secure and private video conferencing platform.
LGBTQIA+ affirming therapy is a core value of my practice.
Let's connect!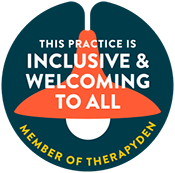 Hits: 155